Some of Washington 's wealthiest members are among those currently jockeying for your right to access relief amid essentially a national disaster. Those wealthy lawmakers, as usual, have now come to a screeching halt amid what were renewed talks to get another Coronavirus relief bill to the American public. During Nancy Pelosi's weekly conference call, Pelosi all but confirmed that lawmakers couldn't quite come to another deal sending hope back to the chopping block.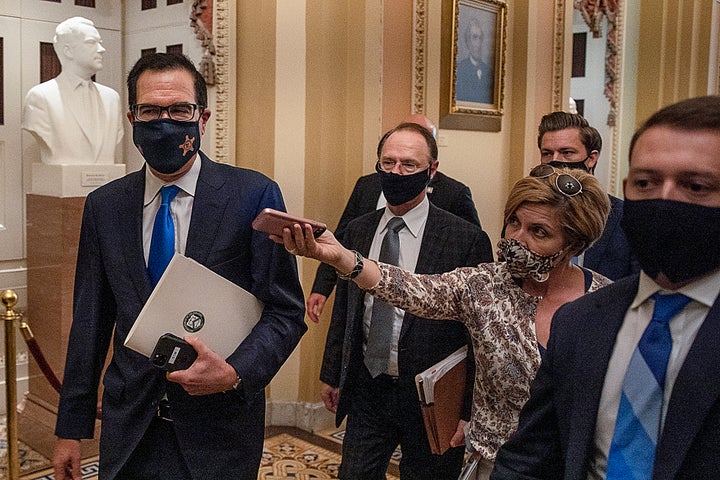 TASOS KATOPODIS VIA GETTY IMAGESTreasury Secretary Steven Mnuchin departs from the office of Senate Majority Leader Mitch McConnell at the U.S. Capitol on Wednesday. Mnuchin met with Democrats and Republicans about coronavirus relief legislation.
While the Democratic side of the bill was a bill that could last at least for now —- their version of the bill did not include liability protects for businesses among other major Republican sticking points. I'd like to be the first to point out that certain businesses (I'm eyeing you here Atlanta) aren't following any sort of guidelines or recommendations related to the Coronavirus. Democrats have consistently maintained that because of such they should not be granted protections from likely consumers who get sick from their restaurant or establishment.
Republicans want a host of concessions that otherwise line the pockets of businesses; the rich, protect businesses and the rich, and otherwise fit the usual Republican ideology that consumers should be always on the short end of the stick .