The show tactics on display by Boris Johnson 's government are wildly unpopular as they are theatrical. As Monday came to an opening, the government was forced to reaffirm its loyalty to top-aide Dominic Cummings — amid reports that he violated the same lockdown orders he gave everybody else.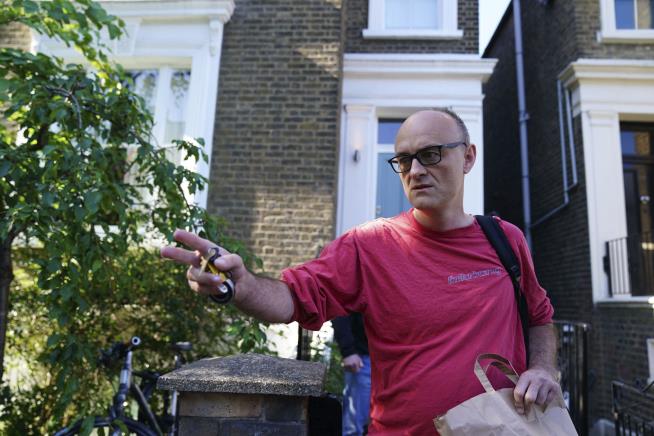 Prime Minister Boris Johnson's senior aide Dominic Cummings leaves his north London home, Monday, May 25, 2020. Johnson is standing by his top aide, Cummings, who is accused of breaking lockdown rules by traveling 250 miles to his parents' house while coming down with COVID-19. (Aaron Chown/PA via AP)
"He followed the instincts of every father and every parent, and I do not mark him down for that," Johnson said Sunday in response to reports that Cummings illegally traveled more than 260 miles while under lockdown. It's also worth noting that, per reports, Cummings' was also suffering from COVID-19 symptoms while having done so.
According to the New York Times, Johnson 's glowing show of loyalty to Cummings continued as Johnson declared that Cummings acted with "full integrity" in mind.