Top Story: NYC, within 48 hours, may order everybody inside under shelter-in-place orders
MANHATTAN — By the orders of Mayor Bill De Blasio — life in New York City could be a whole lot different in the next 48 hours. On Tuesday, the Mayor confirmed that within 48 hours a shelter-in-place decision will be made — that will require everybody to remain within their homes.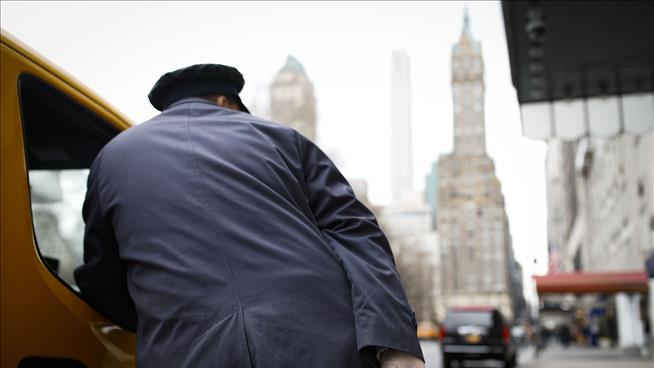 A doorman wears a protective glove as he speaks to a taxi driver outside his building, Tuesday, March 17, 2020, in New York. (AP Photo/John Minchillo)
As of this writing — the city has about 814 confirmed cases and a huge shortage of ICU beds. According to the latest stats — only about 500 ICU/ER beds remain according to multiple hospital officials.