The makers of Juul Pods just can't seem to catch a break.  A newly filed lawsuit has revealed some pretty jaw-dropping details about the otherwise secretive company behind one of the most popular products in America right now.  According to the lawsuit, Juul has been accused of knowingly shipping more than 1million contaminated pods that contain their product.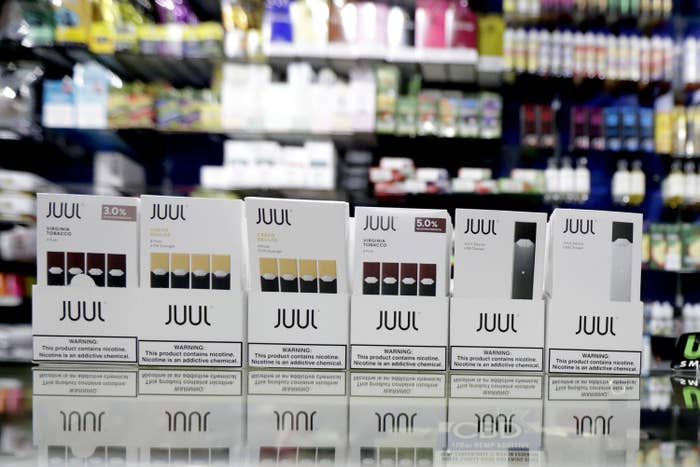 Have you worked for Juul? We'd like to speak with you. E-mail us securely and confidentially: [email protected]
"Half our customers are drunk and vaping like mo-fos, who the fuck is going to notice the quality of our pods," the former CEO allegedly said.
The lawsuit was filed Tuesday by Siddharth Breja who was from last Spring up until about Spring of this year head of their Global Finance team.  As head of their GF team, Breja alleges that on numerous occasions he notified higher-ups that something was off and that millions of pods were contaminated. At first glance — the inclination went unnoticed and executives per the lawsuit ignored the complaint from within.
Breja also further alleges that the then CEO at the time (quoted above in this piece) may have known about the contamination but did nothing.  The news first surfaced thanks to a partial Buzzfeed News investigation.
Juul maintains that they've done nothing wrong and will defend themselves from serious allegations in court.