The quick confirmation hearing that Republicans are hoping for could come either at a cost or not happen at all. Over the weekend, COVID-19 struck the Republican Party hard following the not-so-smart large gathering that was held at the White House regarding Amy Coney Barrett.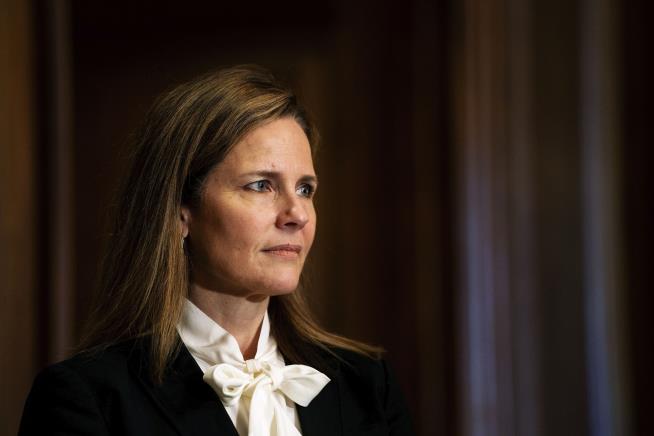 Judge Amy Coney Barrett meets Thursday with Sen. Josh Hawley, R-Mo., on Capitol Hill. (Demetrius Freeman/The Washington Post via AP, Pool)
At least 4 Republicans have now tested positive for the virus; not including the head of the Republican National Committee, The President of the United States, his Assistant, and numerous others.
Rep Mike Lee and Thom Tillis are also two members in quarantine. If they can't return to Washington before the vote for Barrett, the nomination likely won't happen.