But whether that may be the case isn't the topic of discussion but instead the tapes of Trump 's own voice admitting he lied actually are. Following this week's bombshell tapes by Bob Woodward that saw Trump on tape admitting that he lied and downplayed the Coronavirus, Trump is now on the offense against Woodward ahead of the election.
Initially, when the tapes dropped they painted a deranged and disturbed Trump who knew exactly what he was doing. "That's a terrible question," Trump responded in the tapes to a question about why he lied — per NBC News. "I didn't lie. What I said was we had to be calm, we can't be panicked." He then called the reporter's question "disgraceful."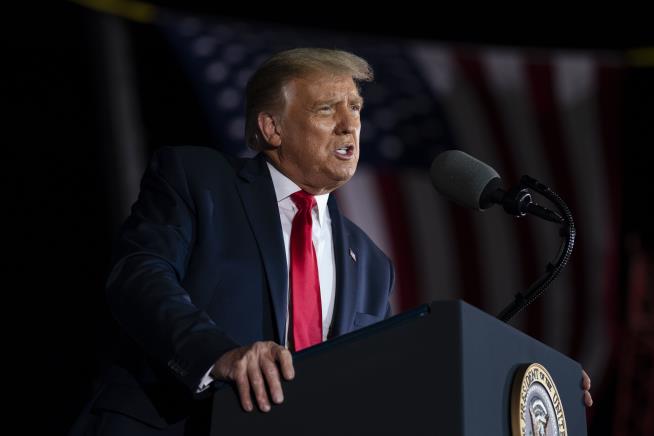 President Trump speaks during a campaign rally on Thursday in Freeland, Mich. (AP Photo/Evan Vucci)
In Trump 's usual fashion —- Trump spent the kick-off to his weekend downplaying the tapes and slamming Woodward while at it. Keeping to his usual mantra, Trump then referred to Woodward during his latest rally in the following manner.
That's what I did." Trump told the crowd. "This whack job that wrote the book, they wanted me to come up and scream, people are dying. We have to be calm."