White teen Kyle Rittenhouse was a batshit crazy white supremacist, radicalized terrorist – What you need to know
Read Time:
1 Minute, 11 Second
Crazy because a 17-year-old teenager had reportedly been radicalised at home to believe that he was a godsend to police officers and meant to protect "people." For those that haven't caught up with the news yet, Kyle Rittenhouse, 17, is now charged with murder in the death of at least two protesters in Kenosha.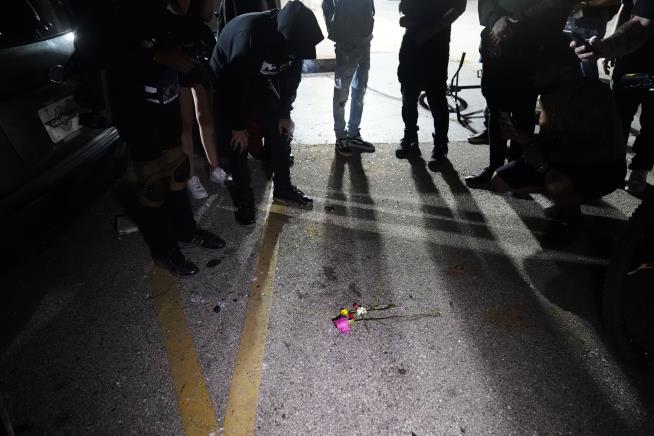 Protesters gather Wednesday night in Kenosha, Wis., at the scene where someone was fatally shot Tuesday during demonstrations over the Sunday shooting of Jacob Blake. (AP Photo/David Goldman)
Initially, Rittenhouse per reports and police reports maintained that he was in the "right" because it was his job to protect people. A previous staunch supporter of the so-called Blue Lives Matter movement, Rittenhouse had long been exposed to heavy weaponry and propaganda at home amongst his family.
Other reports reveal that he was not only radicalised at home; he was also a high school drop-out and had taken part in a dramatic police cadet programme at the age of 15. At least four other reports reveal Rittenhouse believed himself to be a "militia member" built to protect people from things like the Black Lives Matter movement.
Not so surprisingly, Rittenhouse's social media pages confirm that he is a staunch supporter of Donald Trump as seen and previewed on his Twitter page. Rittenhouse fled Kenosha after he murdered innocent people to Illinois where he later turned himself in.