Hong Kong 's autocratic mouthpiece, Carrie Lam, has been sanctioned by the U.S.
What exactly that means for the woman secretly working against her own people remains to be seen.
Although it remains unclear as to how that will change anything for the Chinese autonomous mouthpiece. According to the U.S Treasury Department, Carrie Lam is now essentially (along with 11 other officials) barred from doing business within the grounds of the United States.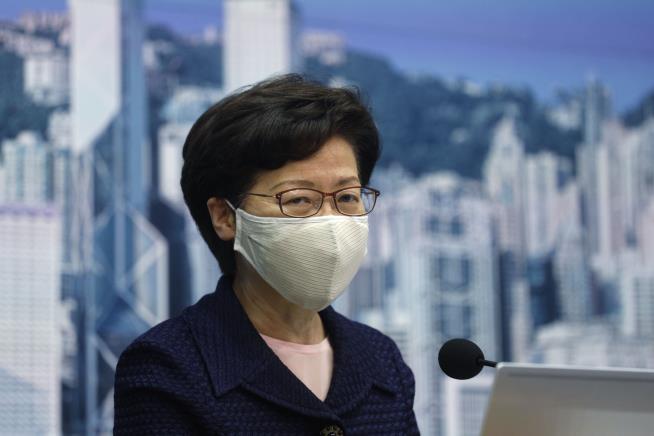 Hong Kong Chief Executive Carrie Lam speaks during a news conference in Hong Kong on July 31. (AP Photo/Kin Cheung)
The Americans claims that Lam played an integral role in last year's massive protests following what would've been her push to allow Hong Kongers to be extradited to mainland China. That move alone cost Hong Kong millions and virtually uprooted life in the special territory as many had knew it.
The list of sanctions is quite long and is expected to grow.
The list includes the current and former head of Hong Kong 's Police Force; the secretaries for Security, Justice and Constitutional and Mainland Affairs; the director and deputy director of the Hong Kong and Macao Affairs Office of the State Council; the director of the Hong Kong Liaison Office; the director of the Office for Safeguarding National Security in Hong Kong; and the secretary-general of the Committee for Safeguarding National Security of the Hong Kong Special Administrative Region," per CNN.