In a plot twist a West Virginia based contracted mail carrier for the USPS has been caught in a brouhaha that er might explain where alleged voter fraud comes from. According to federal investigators, Thomas Cooper, 47, has been charged with election fraud and tampering with folks' mail.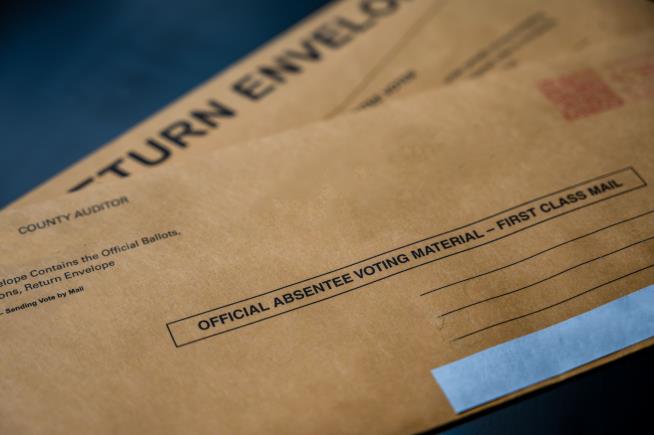 Stock photo. (Getty Images/Steven White)
Buzzfeed reports through a criminal complaint they obtained that clerks in Pendleton County became suspicious after at least 5 ballots appeared odd. The clerk grew so suspicious that they went as far as to call those who they thought had suspicious ballots — only to discover that their ballots had been altered in different ink. Cooper knowingly attempted to per reports alter their ballots using black ink (when they had used blue) and change their party from Democrat to Republican.