Because to say Trump has had a tough past 24 hours would be a wildly irresponsible understatement.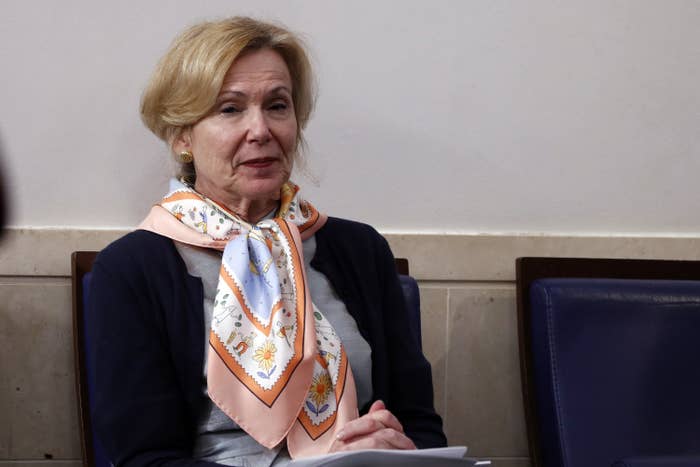 AP Photo / Alex Brandon
White House Coronavirus Task Force Coordinator (everytime I type that I feel like I'm watching an episode of Star Trek) Deborah Birx is gathering some pretty humorous headlines this weekend. During Trump 's now widely panned disinfectant debacle, Birx appeared bewildered that Trump suggested that Americans inject themselves with disinfectants to cure a virus that nobody really knows much about.
The comments that had Birx so perplexed are notably below:
"So, supposing we hit the body with a tremendous — whether it's ultraviolet or just very powerful light — and I think you said that that hasn't been checked but you're going to test it," Trump said. "And then I said, 'supposing you brought the light inside the body, which you can do either through the skin or in some other way,' and I think you said you're going to test that too. It sounds interesting."

"But the whole concept of the light, the way it kills it in one minute, that's — that's pretty powerful," Trump said.

Donald J Trump, on how Americans apparently should be able to use disinfectants to cure the Coronavirus