Looks like the Democratic race is now largely down to that of Bernie Sanders and Joe Biden. According to the campaign of Elizabeth Warren, Warren has announced to staff as of Thursday that her campaign is no more. Multiple outlets report that crisis talks took place following Warren 's less-than-stellar Super Tuesday performance.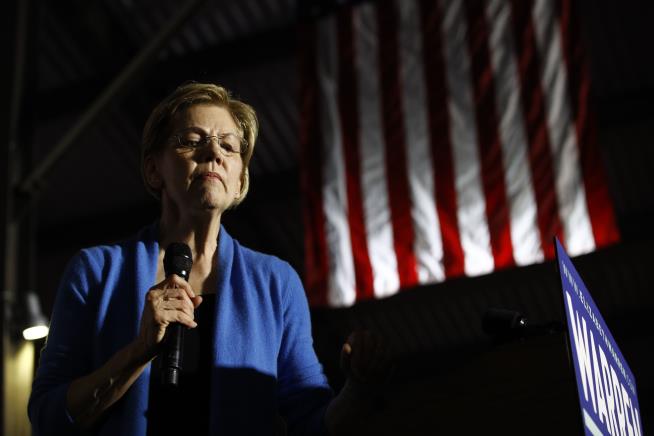 In this Feb. 25, 2020, file photo, Sen. Elizabeth Warren, D-Mass., speaks with members of the media after a Democratic presidential primary debate in Charleston, SC. (AP Photo/Patrick Semansky)
At one point, Warren was largely seen as the front-runner if. not one of the front-leaders but that became less possible with the recent surge of Joe Biden.