In the midst of a global pandemic, even Macy 's couldn't withstand one of the most harrowing illnesses to strike humanity in recent memory. On Monday, it was announced that Macy's; Gap, Banana Republic, and pretty much all of those stores in between will furlough the remains of what was their workforce. Macy 's itself confirmed that all but a "minimal essential part of its workforce" will be furloughed.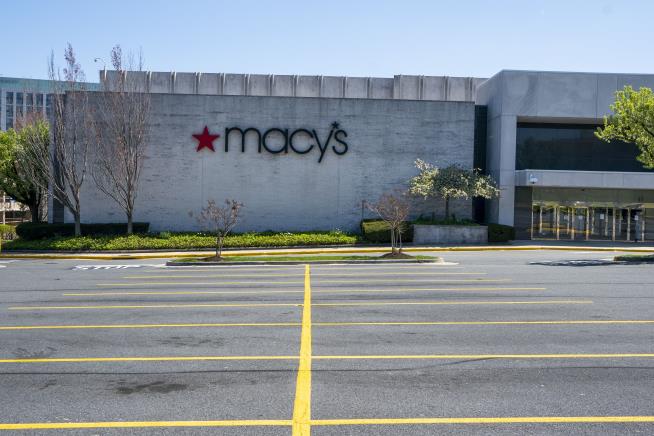 The Macy's at Tyson's Corner Center in McLean, Virginia, sits closed Monday. (AP Photo/J. Scott Applewhite)
Macy 's wouldn't confirm the exact number but told multiple media outlets Monday night that it would include nearly all of its workforce. Gap and Banana Republic subsequently confirmed that at least 80,000 of its 129k employees are also set to be furloughed.
Kohl 's joins that list with an extensive furlough set to begin as the week continues on. Employees can reportedly expect to be furloughed without any form of pay.