The results of the Iowa caucuses are here (sort of)
In the hellish nightmare was the Iowa caucuses, results have finally sort of. emerged. In fact, the nightmare went so bad, only about 62% of the results are actually out as of this writing. According to reports — much of the issue came from the fact that an app that Dems use in the process widely and infamously malfunctioned.
It still isn't fully clear who actually won the Caucus…
According to CNN (although unconfirmed) it appears that Buttieg has at least 26.9% of the state's delegates and Sanders leads in a close second with roughly 25% of said delegates.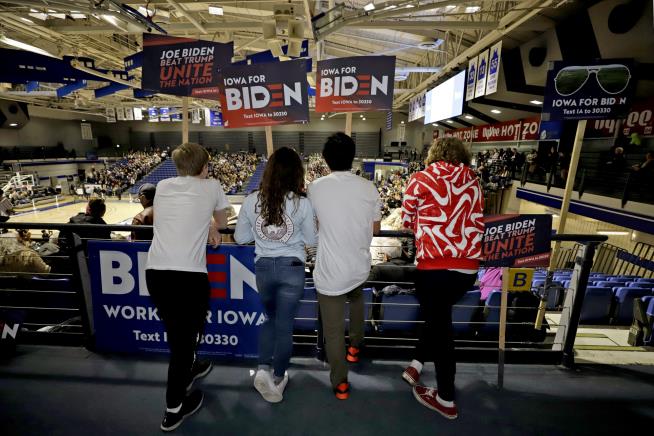 Younger caucus goers hold signs for Democratic presidential candidate former Vice President Joe Biden at the Knapp Center on the Drake University campus in Des Moines, Iowa, Monday, Feb. 3, 2020. (AP Photo/Gene J. Puskar)