New harrowing details in the case against R. Kelly are out and in no way are they surprising — but they add an element of terrifying to the idea that R. Kelly wielded enormous power over others. According to federal prosecutors, R. Kelly is now being charged with ordering others to bribe an official in Illinois to get an I.D for a "Jane Doe" — exactly one day before he married Aaliyah.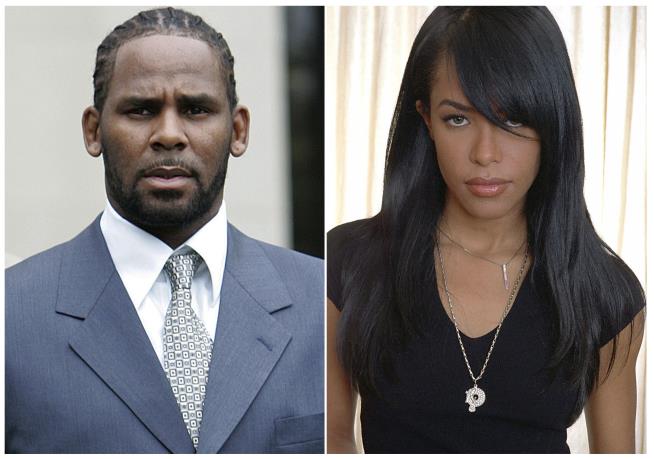 This combination photo shows singer R. Kelly after the first day of jury selection in his child pornography trial at the Cook County Criminal Courthouse in Chicago on May 9, 2008, left, the late R&B singer and actress Aaliyah during a photo shoot in New York on May 9, 2001. (AP Photo/File)
The I.D was allegedly obtained on 31 August 1994 by a Kelly associate (who actually admits to such in that Lifetime movie!). The next day Kelly married Aaliyah in a relatively secret ceremony that he and lawyers largely are trying to blame the late singer for instead of Kelly who was 27 at the time.
At the time of the wedding, Kelly listed Aaliyah 's age on the certificate as legal and 18 years of age. In April, he is to stand trial on child pornography and obstruction of justice charges. He will then face federal charges of racketeering, kidnapping, forced labour, sexual exploitation, and now bribery, in Brooklyn.