I'm feeling pretty behind the times here as an influencer because I haven't even gotten my Christmas tree yet.  But in the world of influencers Christmas is already here (presumably because they're raking in Christmas cheques to do so.)
But some of them are actually pretty nice.  I have to give props where they're due to some of my peers.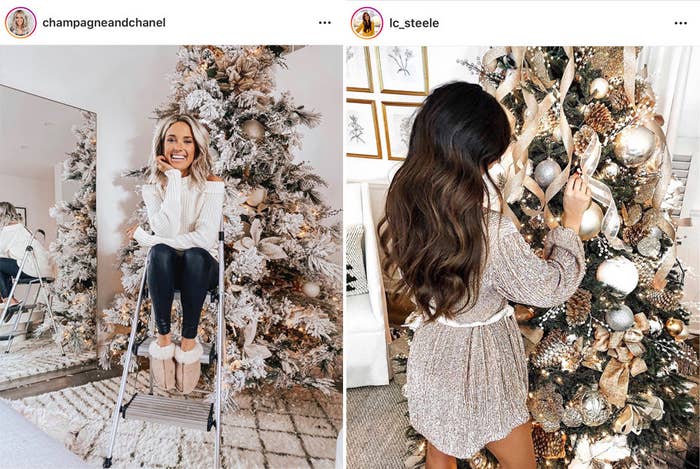 Instagram / @lc_steele / @champagneandchanel
As many jokes as I crack about influencers — these two are two of my favourites to follow literally because they know how it's done.