But humorously we're pretty sure PG&E is also readying for payments to be historically late. On Wednesday, one of Northern Cali 's biggest power companies announced that due large fire concerns and the like more Ethan 800,000 people were set to go dark as they lost power.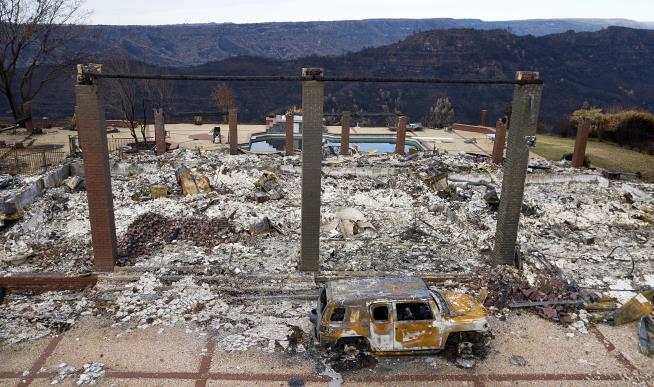 In this Dec. 3, 2018, file photo, a vehicle rests in front of a home leveled by the Camp Fire in Paradise, Calif. (AP Photo/Noah Berger, File)
In fact as of about 3 hours ago, thousands are already dark in the area. PG&E confirmed that after midnight tonight at least half of Central & Northern California is expected to be in complete darkness in a bid to prevent monster wildfires (like those that rocked the area about a year and a half ago). Officials reportedly want to prevent things from getting bad, although were mum as to why they still haven't repaired electric lines and such in the area.
If you live directly in San Francisco you will not be hit by the power outage according to PG&E.