Donald Trump certainly is expected to go into yet another full-blown meltdown by Monday morning. According to Rep. Adam Schiff, the whistleblower who ignited the formal impeachment inquiry is expected to appear before Congress to answer questions related to what they know about that now infamous phone call.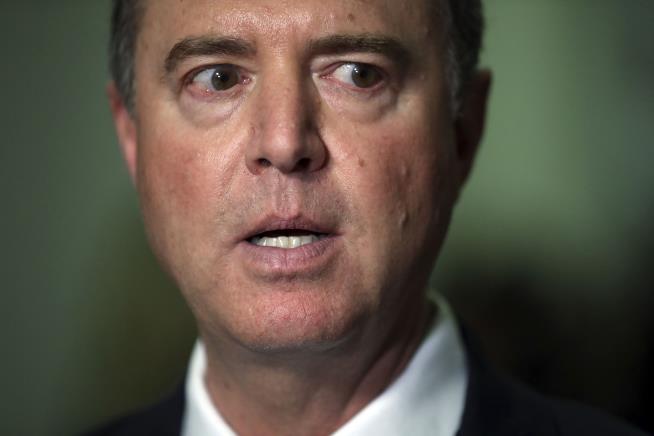 Chairman Rep. Adam Schiff, D-Calif., talks to the media after Acting Director of National Intelligence Joseph Maguire testified before the House Intelligence Committee on Capitol Hill in Washington, Thursday, Sept. 26, 2019.   (AP Photo/Andrew Harnik)
Schiff confirmed on Sunday to multiple outlets that the whistleblowers' identity will continue to be protected, mostly because Donald Trump himself has made numerous threats towards their safety already.
"We'll get the unfiltered testimony of that whistleblower," Schiff added, per the Wall Street Journal.
Schiff did not publicy provide a date or time as to when this is expected to happen.