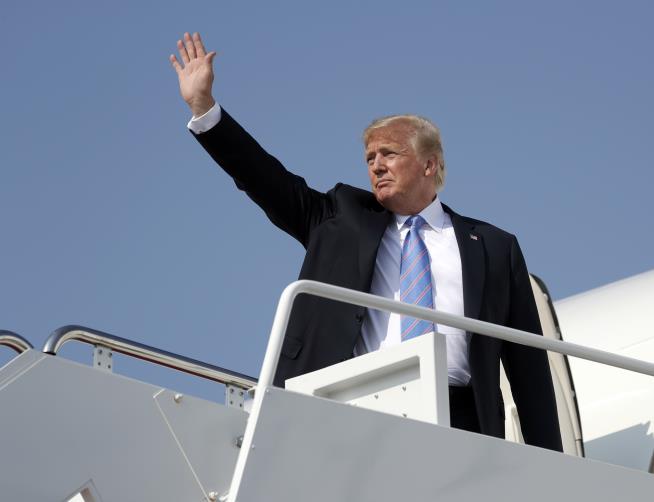 President Donald Trump waves as he boards Air Force One for a trip to West Virginia for a "Salute to Service" dinner, Tuesday, July 3, 2018, at Andrews Air Force Base, Md.   (AP Photo/Evan Vucci)
Donald Trump, perhaps ("the world's most prolific Twitter user at the moment")   is a huge fan of the social media platform.  But with his avid use, ehum,   his tweets often come under intense scrutiny by the press; others,  and the general American population.
Why, you say?  Trump 's Twitter tweets are often heavily capitalized and often misspelled for various reasons. And according to the President, uh,   such  has always been done on purpose to "emphasize"   the importance of them.
"After having written many best selling books, and somewhat priding myself on my ability to write, it should be noted that the Fake News constantly likes to pour over my tweets looking for a mistake," the POTUS tweeted Tuesday. "I capitalize certain words only for emphasis, not b/c they should be capitalized!"